-
_


V I B R A T I O N S
- The PERSONAL sessions -
Jouw lichaam 'weet'!

Sacred
Bodywork

&

Soundvibes

Meesterschap in bodywork, drukpunten, ritmes en klanken, samengebracht in één persoonlijke 2u- 3u behandel ervaring.



Mastery in bodywork and soundvibe, melted seemingly together in a unique 2h-3h body treatment session.
" Het enige wat je moet doen is ...
er zijn en luisteren met je lichaam"
" all you have to do ... is to be present and listen with your body!"
Een nieuwe weg om
rust
en
helderheid

h
in jezelf te vinden
Safely
meet ...
Ontmoet op hetzelfde moment en op een veilige manier...

The bodywork of Bart Vanderbruggen.
Het lichaamswerk van Bart Vanderbruggen bestaat uit gepersonaliseerde drukpunten, haarfijne ontladingstechieken en bewegingen om je te vertragen.

Personalized special pressure points, movements to slow you down and cutting edge manual techniques to release tension.
The rythms and vibrations of our sound-masters.

De ritmes en klanken van onze verschillende klankmeesters brengen de juiste sacrale sfeer en kracht die het lichaamswerk verdiepen tot op de bodem.


The right sacred vibes and power to deepen the bodywork and your experience.
Het gouden boek
Met reacties september 2021
'Magie! Heb erna zeer goed geslapen, effect van meer energie, bevrijd gevoel,… is zeker 48 u opmerkelijk bij gebleven. Voel dat er zaken ook wel onbewust verschoven zijn. Voelde me volgende dagen opvallend minder in mijn hoofd zitten."
Joke
Een groot gevoel van dankbaarheid overviel me voor het mogen ontvangen wat jullie doorgaven.
Ik heb heel diep een ongekende intense veiligheid ervaren en een sterke verbinding met voorouders, met geschiedenis, met de nederigheid van een klein deeltje te zijn van een veel grootser geheel.s are superb.
Leen
Ik merkte hoe mijn lichaam reageerde op de aanrakingen. Spontaan ademde ik soms dieper in of harder uit door de mond. Op een bepaald moment kon ik volledig doorademen: heerlijk was dat!Vooral de zachte klanken en de stille momenten resoneerden. Ze deden echt deugd. Het leek wel of mijn lichaam ze absorbeerde …Dank jullie wel!
Ann
"Laat je lichaam

zingen

naar je gedachten en angsten. Vanavond worden nieuwe inzichten

geboren

!"
"Let your body 'Sing' to your thoughts and fears. New insights are

BORN

tonight"
Vibrations exclusive sessions
Book a spot in our
sacred spaces!
Boek nu je plaats voor een exclusieve persoonlijke Vibrations behandeling 2h-3h met live klank en bodywork.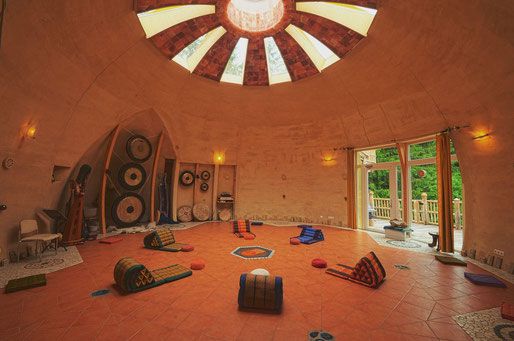 Dates & spots
14 sept. 20h - Personal Session 3272 Belgium >> FULL!

21 sept. 20h - P.S. 3272 Testelt Belgium >> FULL

19 okt. 20h - P.S. 3272 Testelt Belgium >> volzet! (schrijf je in op de wachtlijst)



1 - 7 nov

Inner freedom retreat Kärnten Austria (free for participants in the retreat

more info click here)

16 nov. 20h Vibrations XL - Diest 3290 Belgium >> 15 spots
Thank you! 🙏🏽
Your application message is received! 🌼

We will contact you by email to confirm and inform you.
Bedankt voor je bericht, we hebben het goed ontvangen!
We contacteren je per mail om je plek te bevestigen en je te informeren! 🌈
Application info:
Als we je aanvraag ontvangen hebben sturen we een bevestigings email met alle praktische informatie over je Vibrations sessie.
After we receive your application, we will send you a confirmation email with all the practical information about your session.

Er wordt een opvolg-behandeling aangeboden om je ervaringen te helpen verduidelijken en toepasbaar te maken in je dagelijkse leven.
A follow up treatment is offered to 'clear view' the experience and make it functional in your daily life. We will contact you afterwards to make sure you are okay.
Indien je wegens omstandigheden niet kan komen en toch al ingeschreven bent dan kan je een andere persoon in jouw plaats laten deelnemen. Neem dan even contact met ons op. Is je plaats niet ingevuld 7 dagen voor de sessie, dan betaal je alsnog je deelname omdat we slechts enkele plaatsen beschikbaar hebben per sessie.
Created with