Als je wil
dat de dingen
gaan
veranderen...
If you want things to change' ...


Bodywork expert - Inner Freedom coach
dan ontmoet je Bart,
en je begint te zien dat alles wat je pijnlijk mist, er altijd al was.

Je ogen zijn alleen maar gesloten geweest en je lichaam was tot nu toe gedempt.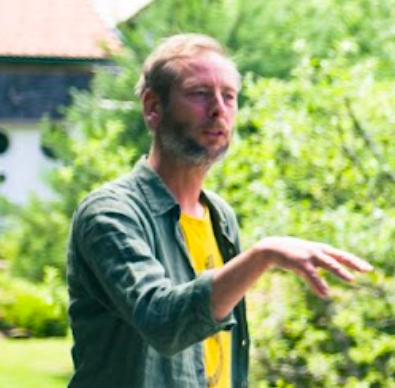 then you meet Bart,
and you start to realize that everything you ever missed was always there all along.

Until now, your 'eyes' where wide shut and your body restricted without knowing.
Freediver, bodywork expert, coach en vader van 3 plus 2 kids Bart Vanderbruggen komt uit België.
Hij stamt af uit een lange traditie van westerse yogi's, lichaamswerkers and intuïtieve natuurlijke coaches.
Met meer dan 35 jaar praktijk ervaring in gepersonaliseerd lichaamswerk en coaching. begeleidt hij je in en proces van zelfrealisatie en leiderschap in je leven en je gezondheid. Hij weet hoe je blinddoeken kan ontknopen.


Born and raised in Belgium, freediver, bodywork expert, coach and father to 3 plus 2 kids, Bart Vanderbruggen descends form a long tradition of western 'yogi's', bodyworkers and intuitive natural guides.
With over 35 years of experience in cutting edge bodywork and costumized coaching, he has the ability to guide you in a proces of selfrealisation and leadership in life and health. He knows how to teach you to unfold your blindfolds.
slowly you start realizing...
that your current 'normal' is 'SUB-normal' !
Stilaan ga je beseffen ... dat jouw huidige normaal, '

ONDER normaal

' is.
Bart Vanderbruggen,


Energy and lucid refreshing sleep

Relaties, contact en sexualiteitscoaching.
Stress and pain-free performances
Playful parenting. Adolescence flow!
Start jouw proces.
... Get in your proces with Bart.


Maak je afspraak voor een strategiebehandeling. Maak kennis met je proces, het lichaamswerk en samen maken we een veilige sacrale ruimte waarin jij je proces kan starten.

First of all we make an strategic bodywork appointment, to get to know the proces, the bodywork and create a sacred - safe space where we can work in.

Proces menu:
Transformational bodywork series
Een serie van 5 transformatieve behandelingen en coachings

2-3 months/maand
Personal proces retreat
Op maat gemaakte intensieve retraite of transformatie coaching.
" Ik hou van verbinden, lachen en samenwerken"
" I love to connect, laugh and work together,
so check out my collaboration events with other magical people!
"
kijk hieronder naar de
mooie magische samenwerkingen.
⬇️ ⬇️ ⬇️
HeelHelder.be
Meet me on our online platform HeelHelder!

Samen met zijn vrouw en Trauma expert Esther Verwoord beheert hij HeelHelder, een online platform (www.heelhelder.be) met wekelijkse lessen en cursussen om je leven helderder en gezonder te maken.
Together with his wife and trauma expert Esther Verwoord he set up HeelHelder (www.heelhelder.be) an online platform with weekly online classes and helpful teachings to clarify and health-ify your life.
Yogalessen
somatic / Breathe-Up / mindful

Workshops
Challenges / freedive yoga / meditations
Trauma Mastery Broncode programma. One year course.
The exclusive sessions
Vibrations
Meesterschap in bodywork, drukpunten, ritmes en klank samengebracht in één unieke 2u- 3u behandel ervaring.
Sacred Bodywork & Soundvibe Session melted seemingly together in a unique 2h-3h body treatment session.
International residential
Inner
Freedom
Retreats
6 days of immersion within your own nature...Makes life a whole lot clearer!
Let's meet!
Contacteer me hier en stel al je vragen.


Bel of sms/call or text me: 0032 (0)499 77 33 30
Thank you! Your message was received well, i will answer as soon as possible!

Bedankt, ik heb je bericht goed ontvangen en antwoord persoonlijk zo snel mogelijk!

Created with